Where to begin?
Steps to better health
Every journey starts with taking the right steps.  So what are the rights steps to better health or at least the first ones.  As we move along this  journey you've joined me on, we will be growing in financial areas, physical, emotional and finally spiritual.  This time lets focus on better health ok?  I show you my 3 steps.  You with me?  Lets start walking.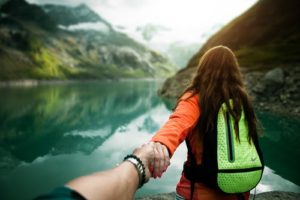 Step #1 Get off that couch and start walking
My first step was starting to walk daily.  As I have some feet issues find the right shoe was very important.  I did my home work and checked the rating and found that Skechers had a slip on that was rated #2 overall.  Wow here in a SE Asia country where taking your shoes off before entering main places made a slip on ideal I was interested.
Next I compared prices online and found that Amazon rocked price wise.  I placed my order and within a few days these gems were delivered.
 All I can say is wow.  These are simply amazing.  They have this special insole that is called yoga mat some kinda of memory foam.  Not sure what it remembers but feels awesome.  Are my feet perfect now, No.  Can I walk further and more comfortable than before ,  Absolutely .   So this my first step toward getting in better shape.  Lets see whats I can do next.  Whats your first step?
Step #2 Japanese Water Diet
How about we try this  Japanese Water Diet.  I have  taken this as my next step.  After reading many studies this is both good for your body, and easy to do.  I can get up and  drink some water before anything else, ok after morning bathroom break lol.  Lets do this one too ok?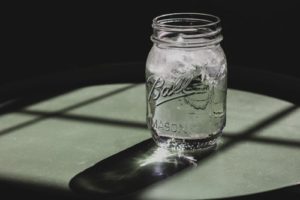 Step #3 Quick easy work out
My last step for now in this area was to purchase one more thing from Amazon.  Yeah it is easy to purchase, quick to receive, and ok yes a little lazy.  But wait I am in Laos and send these to friend coming over, so they can bring along, not really lazy just practical.
Ok so what did I buy for better health, toning up, and losing some weigh?  These resistance bands.
They arrived last week and I have to say I love the versatility of this set.   You get 2 hand grips 2 leg straps and an over the door holding strap.  A guide book with a nice set of standard exercises and of course multiple coloured bands,  Each band has a clip at the end so you can use 1 band 2 or more to increase and control the intensity.  Have loved it so far and yes it even makes it hard for a guy like me to find excuses not to do a quick work out.   I keep you informed how I am doing.
Ok so now it's your turn. Yes you, what steps are you going to take. Come on we can do this together and no you don't have to go buy something like I did.  Just get up off that couch and move.  Take the first steps to that better you.
Roger