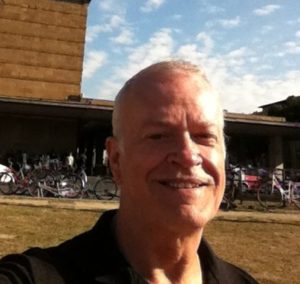 2018 Making a difference changing lives
Hello and welcome.  I am Roger and this my new blog for 2018.  Hope you will join me as we venture through this year and together we make our resolutions reality.  Lets begin to climb those mountains to that better life.
So have you made some new resolutions for 2018?   Are they much different than last years?   How did those work out for you? I did actually gain on a few and lost on some others. What a year it was.   I will start with a few details , but really this blog is not going to be about looking back, its about looking and walking forward into our future.  Lets do this together ok?
My 2017 in Review
Maybe like me, you felt you needed to make some changes. I sure did. Outside I looked like I was doing great, smiled and said good whenever someone said the old "How are you doing". I was able encourage others and overall I was having a decent impact on those around me, and really was getting by, yet something wasn't right. Underneath all that was some wrong relationships, bad habits, missed opportunities, and a lost focus.  I needed to refocus and make the most of the time I had left. So I found myself praying for a change actually something to rock my life.
At my age staying in shape or getting there was crucial. I was doing ok on this one going into 2017.  That worked for a while and then life kicked in.  Or maybe I should say that the life changes I had prayed for began to kick in.
Rocking my world
I became very ill living here in Laos.  This seemed to  give some good reflection time and helped me set a new course.  But as I got better I found I hadn't broken all the habits or ties of 2016. That soon would be addressed though.
In early Spring I had an accident of the motorbike I was using. Laid up again stopped in my tracks and this time it worked.  I turned the corner and broke the relationships, changed some habits, took advantage of many opportunities and began to refocused on what was really important. Was life perfect? No way, but so much better. One problem though was that getting into shape thing. I didn't lose all I had gained, but a lot.
Accomplishments of 2017
So I turned 65, visited Italy for the first time,  to see on of my son's and my daughter in law, made it to another son's wedding in the U.S., and met an awesome Christian lady here in Laos.  Rewrote my first book, learned many things about starting and growing an online business, learned how to build 3 web sites,  promoted some Facebook pages , used Facebook adds, helped 4 Lao businesses grow , designed 5 new products, and feel like I impacted those around me in a very positive way. So overall I have to give a big thumbs up to 2017. But somehow I just have a feeling it will pale in comparison to 2018.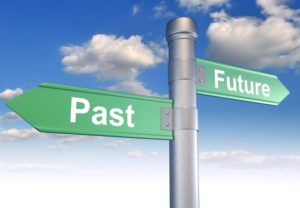 Yesterday's a closing door, we don't live there anymore, lets say hello to our new life..
I admit I am excited about what the future holds. As a Christian "I believe I don't know what the future holds, but I do know who holds the future. " Would you walk with me a ways and see what it brings. I will share my victories and yes my failures. Trying to be transparent along the way. I really want to hear about yours too, so please take time to comment, like and subscribe. You can push me if I slow down and I will encourage you as well. Lets start this journey ok?
So it's 2018 and it's the first day of the rest of my life, oh yeah and yours too. What will we do with this precious thing called TIME?  I plan on making better use of mine and hope you do as well.   Your welcome and in fact encouraged to come along on this journey and we will see if we can't improve together.
Thanks for checking in and I will be back soon with my plans for the New Year.   In the mean time work on yours and we will see how we can make them become a reality ok?. If you want you can adopt some of mine and help me along the way.   Be blessed for now.
Roger